How do I purchase an item?
l Find the items that you need and ensure that the size, color, model, and other parameters of the item match your needs. You can find the detailed descriptions of the items on the Item Description page;

l Sometimes, coupons are offered by Joybuy or sellers. Please look out for them on the Item Description page;
l Click on Buy Now to enter the payment page. You can also add the item to your Shopping Cart and continue searching for other items.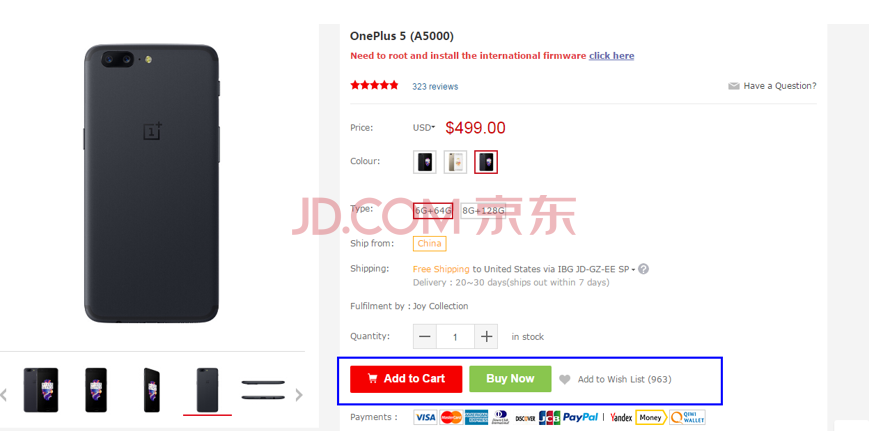 l If you wish to purchase all the items in your Shopping Cart, you can Select All and then make payment.

Note: You cannot manually change your shipping address after making a purchase. If you have a special case, please send a messageto the seller or contact our customer service center at contact@jd.com.
Still need help? Feel free to contact us. We will respond within 24 hours.