How do I configure my address?
You can enter multiple shipping addresses from My Shipping Addresses and select the one you use most often as your default address.
l First, please place an order on the item you'd like to purchase in order to proceed to the payment page. How do I purchase an item?
l From the payment page, you can configure your shipping address at the top and add your commonly used addresses.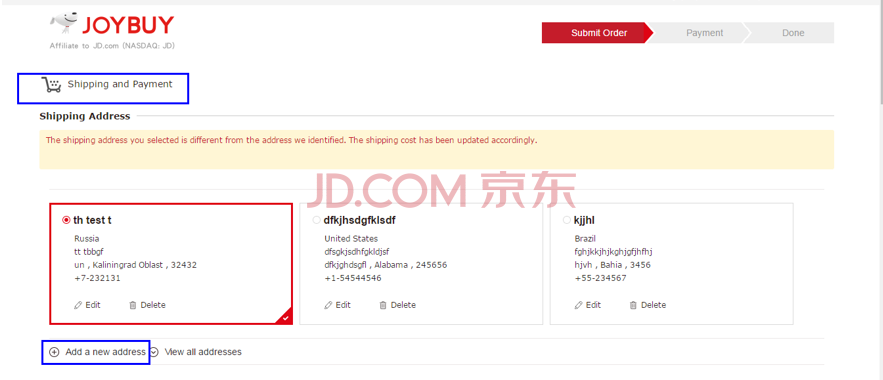 l Please note that you can only add up to 50 addresses and they must be entered using English letters and numbers.
Still need help? Feel free to contact us. We will respond within 24 hours.