How can I complete an order that is awaiting payment?
If you have an order that is awaiting payment and you want to pay, or you want to pay with a different payment method, please do as follows:
1. Sign in to "My Account" and click "My Orders" in the drop-down menu.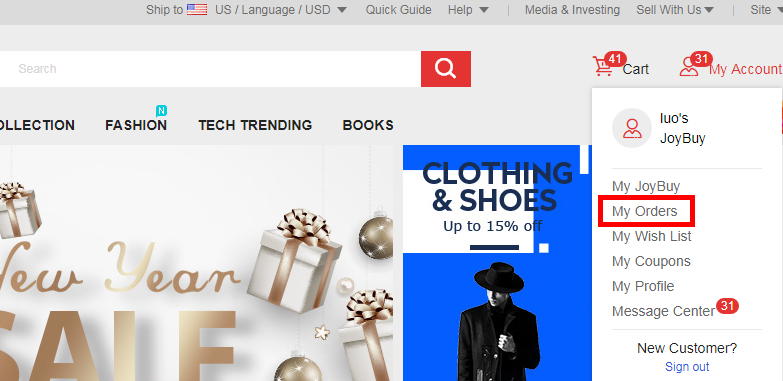 2. Choose the pending order you want to pay and click "Checkout".

3. You will be directed to the checkout payment page. Choose the payment method you want and complete the payment.

Still need help? Feel free to contact us. We will respond within 24 hours.